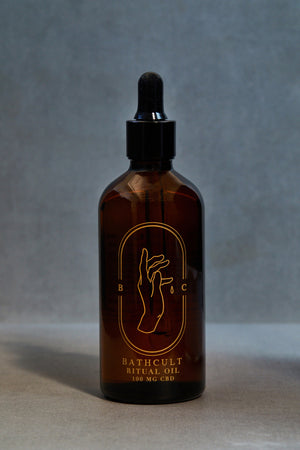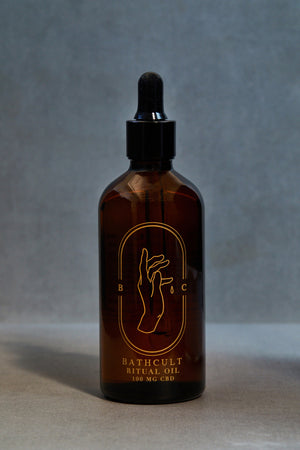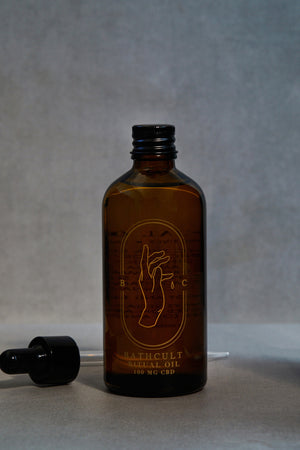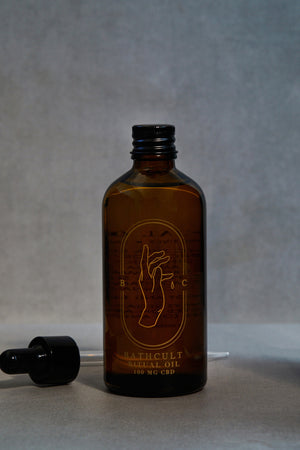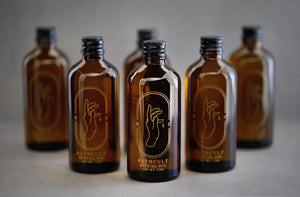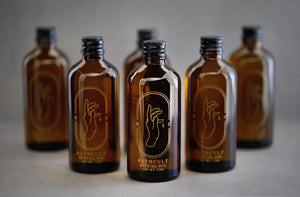 Ritual Oil
MEET OUR NEWEST PRODUCT...
Elevate your everyday rituals with this unisex, all-over, multipurpose oil that's packed with amazing natural ingredients and 100mg of non-THC, broad spectrum CBD. You can use Ritual Oil as a body moisturizer, massage oil, beard conditioner, cuticle treatment, split-ends remedy, perfume oil, or try adding a few drops to a hot bath for ultimate relaxation. Made with cedar wood, vetiver, and a touch of lavender, the Ritual Oil has a subtle, warm, woodsy scent.   
Every bottle comes with a dropper and a travel-friendly screw top. 
all natural - vegan - cruelty free 

Made in California
100ml.
Ingredients: Organic Juniperus Virginiana Cedarwood Oil, Organic Vetiver Root Oil, Organic Lavender Oil, Organic Jojoba Seed Oil, Organic Apricot Kernel Oil, Organic Camellia Oleifera Seed Oil, Organic Marula Seed Oil, Organic Perilla Ocymoides Seed Oil, Shea Butter Extract, Vitamin E, Organic Cannabidiol.