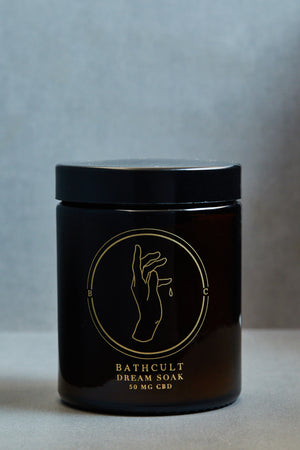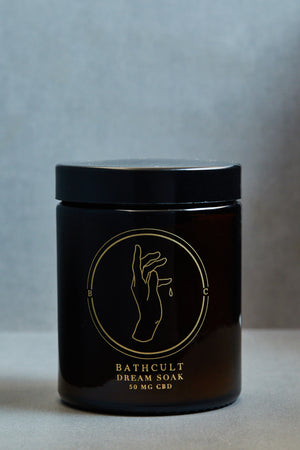 Mugwort Dream Soak
Mugwort - California Poppy - Green Clay
The Dream Soak is made of a blend of California poppies to calm your body, mugwort to clear negative energy and enhance your dreams, and French green clay to purify and moisturize your skin. 2 to 3 baths-worth per jar. No bathtub? Sprinkle into a foot bath for a spa-like experience to sooth and relieve sore soles. 
Fun fact: Mugwort has long been described as a magical dream plant by ancient cultures around the world, believed to magnify the brilliance of colors and help promote lucid dreaming and healthy, deep sleep.

With 50mg of broad-spectrum CBD
Pour or Sprinkle Desired Amount into Warm Water 
Soak, Breathe, Dream
organic - vegan - cruelty free 

Made in California
6 oz.
Ingredients: French Green Clay, Lavender and Sage Essential Oils, Organic Ground Mugwort and Organic California Poppy, Organic Spinach Powder, Sodium Bicarbonate, Citric Acid, Organic Sunflower Oil, Sun-Dried Sea Salt, Organic Cannabidiol.