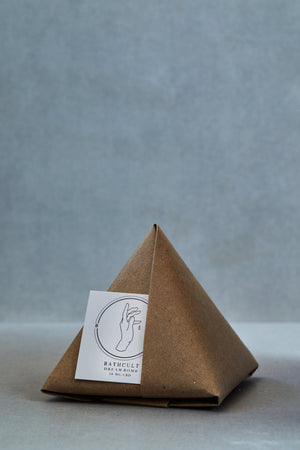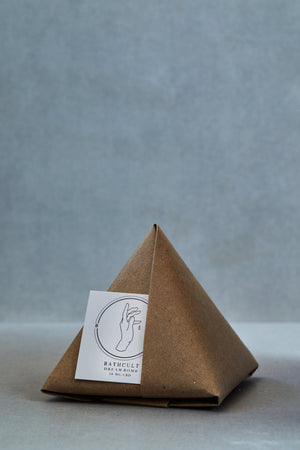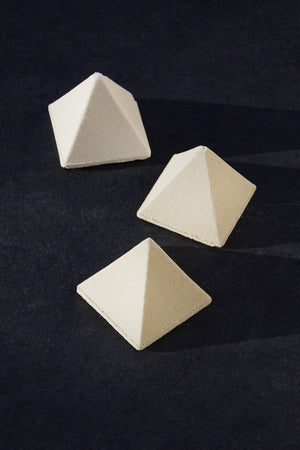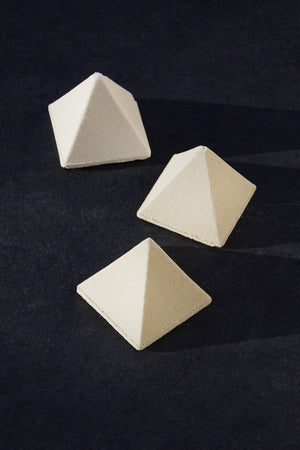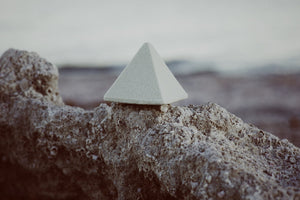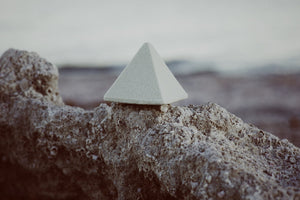 Mugwort Dream Bomb
Mugwort - California Poppy - Green Clay

Love our Dream Soak? This pyramid bath bomb is concocted from the same wondrous ingredients: a blend of California poppies to calm your body, mugwort to clear negative energy and enhance your dreams, and French green clay to purify and moisturize your skin. Fun fact: Mugwort has long been described as a magical dream plant by ancient cultures around the world, believed to magnify the brilliance of colors and help promote lucid dreaming and healthy, deep sleep.
With 50mg of broad-spectrum CBD
Drop this fizzing bomb into warm water
Soak, Breathe, Dream
all natural - vegan - cruelty free 

Made in California
Ingredients: French Green Clay, Lavender and Sage Essential Oils, Organic Ground Mugwort and Organic Spinach Powder, Sodium Bicarbonate, Citric Acid, Organic Sunflower Oil, Sun-Dried Sea Salt, Organic Cannabidiol.